Refence link : http://brideandbreakfast.hk/2016/07/21/traditional-chinese-dresses-by-cocoon-bridal/

Do you know that feeling when you see something for the first time and suddenly your heart skips a beat, because you know you've found something truly special? Well that's exactly what happened when I laid eyes on Cocoon Bridal's special line of Chinese wedding dresses or "Qun Guas", and I can't wait to share them with you today!
Taking inspiration from the late Ching dynasty fashion, Cocoon Bridal's lead designer, Sarah Lau, re-envisioned the traditional wedding garb for today's modern bride. She incorporated fresh colors and played with cuts and silhouettes to flatter different body types. From the intricate embroidery to the handmade knot buttons, the amount of detail in each dress clearly required incredible technique and skill. You can easily stare at them for hours! It's no surprise that it takes 6 to 9 months to finish one dress, just like top label couture dresses.
1. VIBRANT LOTUS
This first ensemble is vibrant and full of life with bold splashes of pinks, greens, and blues — perfect for the young bride who's not afraid of some color. I love the embroidered panelled skirt detail that resembles a Chinese fan.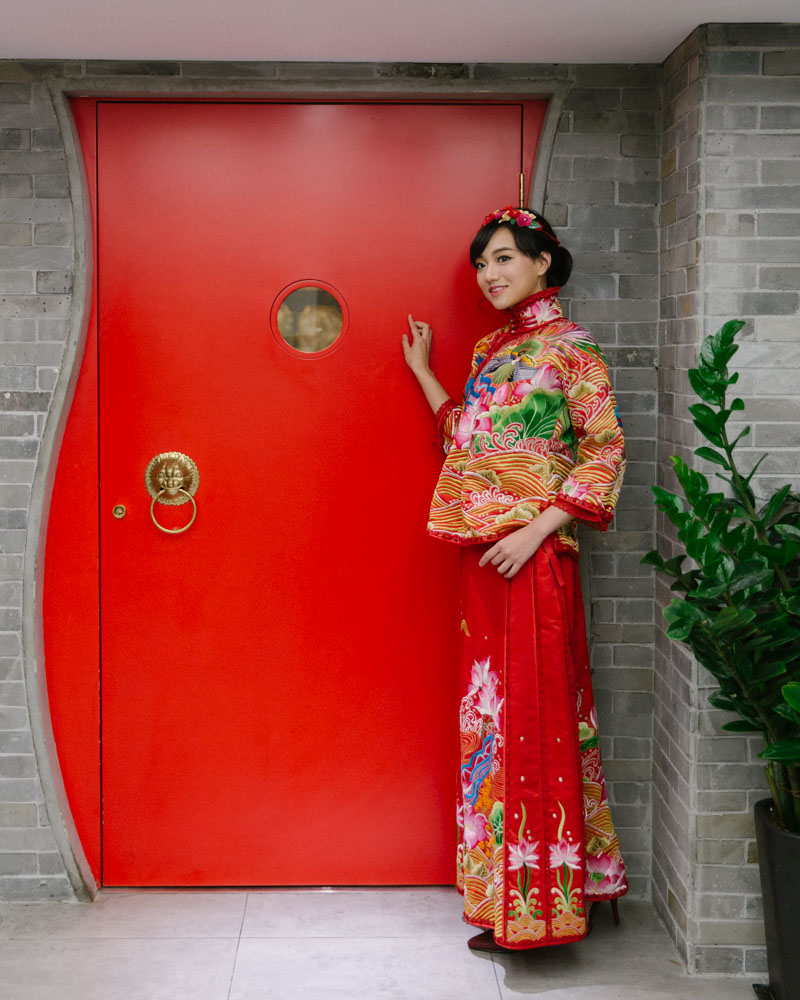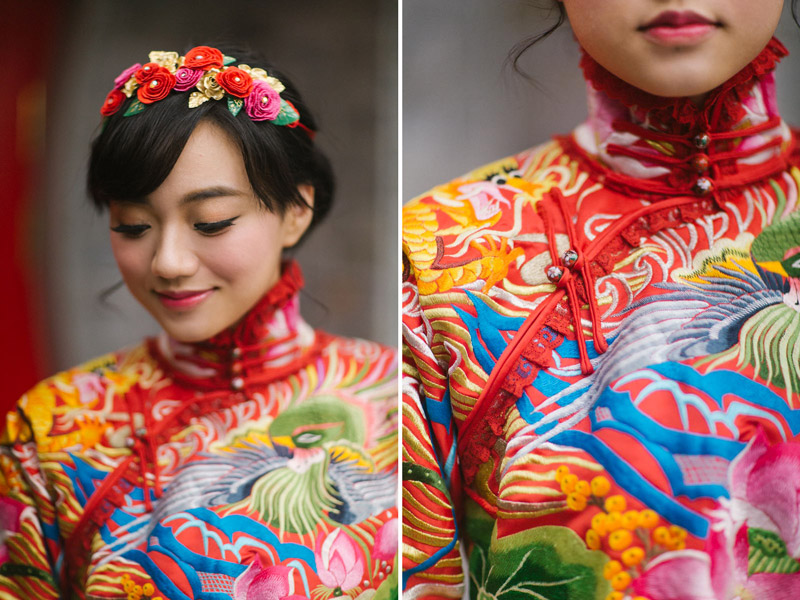 2. EMPRESS GOLD
You just can't get any better than a head-to-toe gold outfit. This fully-embroidered and beaded masterpiece is fit for an empress. The subtle pink and mauve touches keep the whole look feminine, young, and current.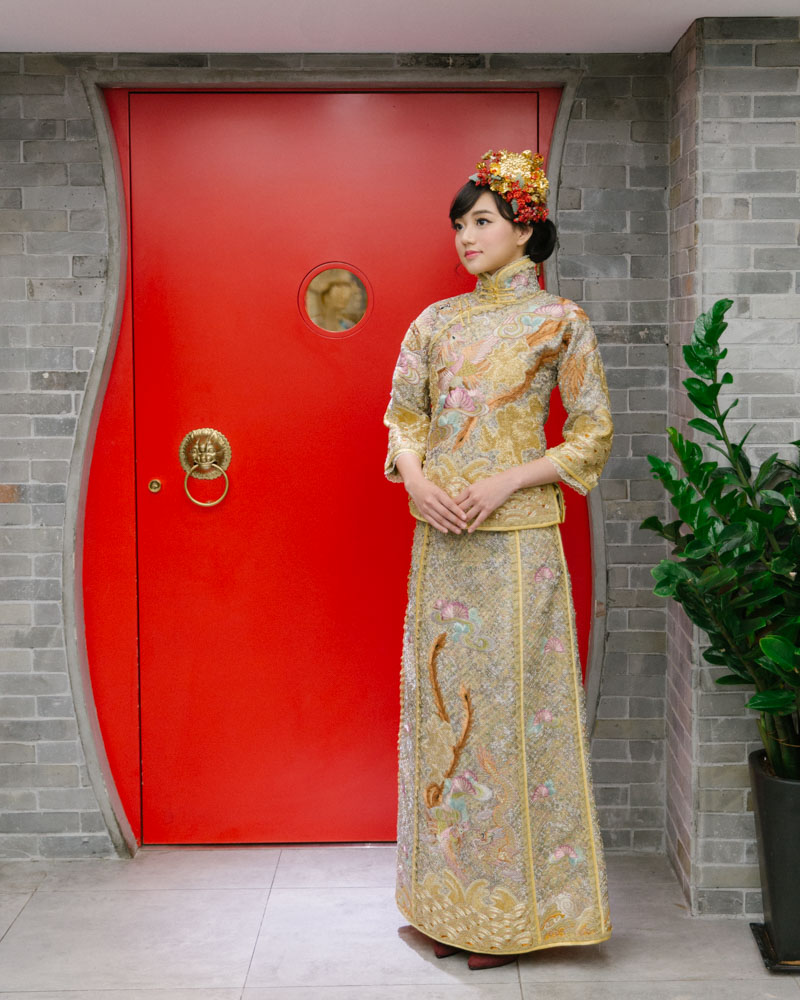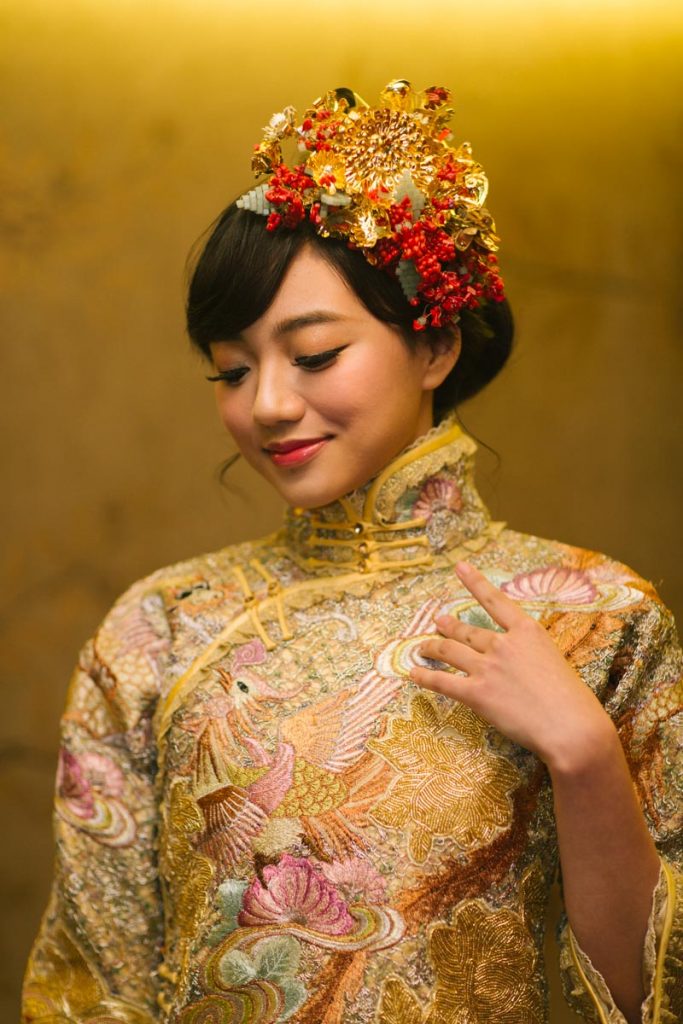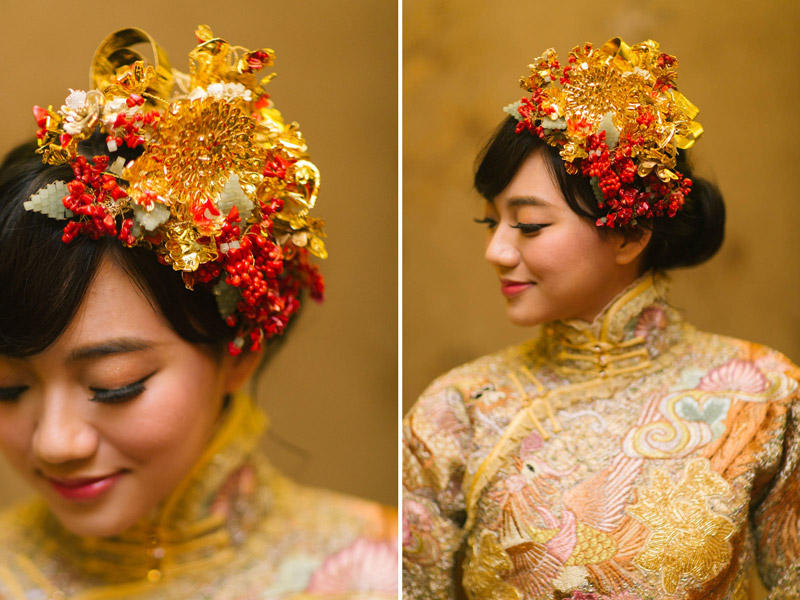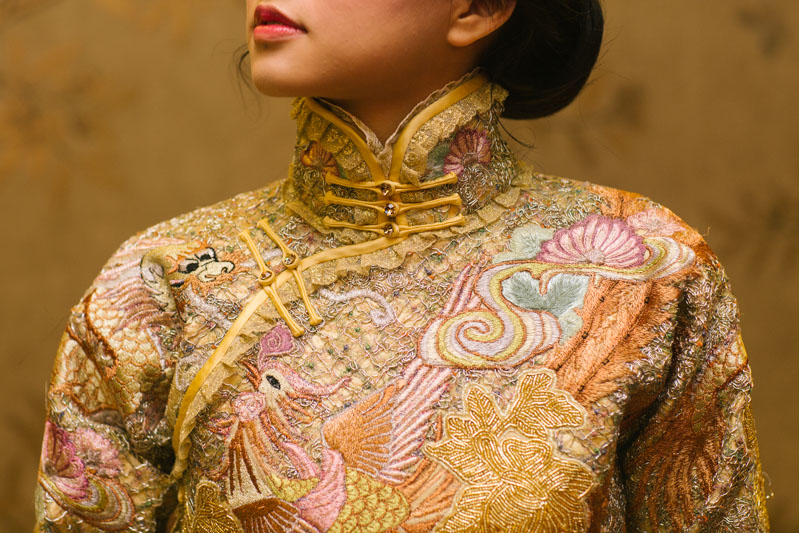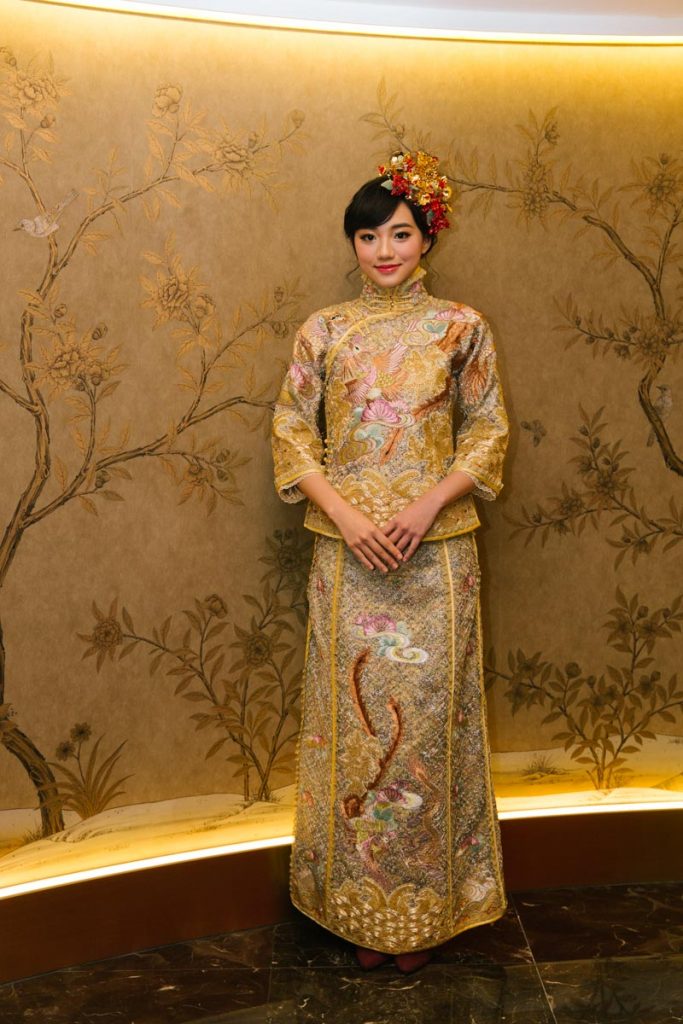 3. REGAL RED & GOLD
This next dress might look familiar, because it was worn by a Hong Kong celebrity recently for her wedding. The tall collar that lines up with the centre buttons elongates the torso, so this would be perfect for a petite bride.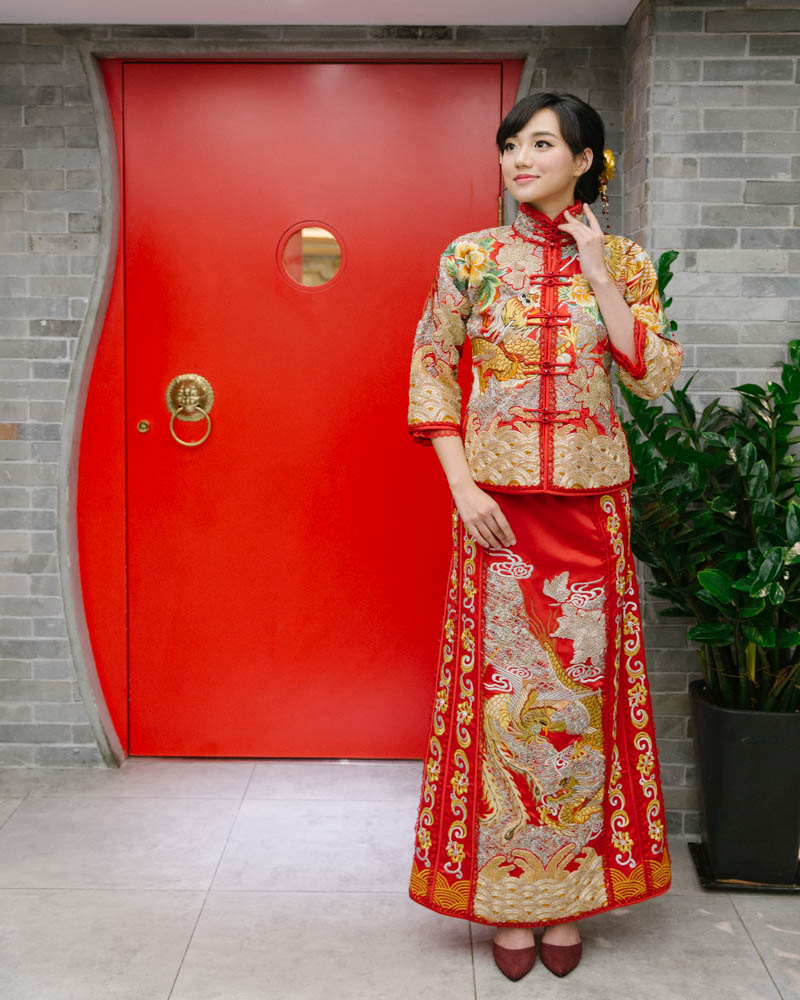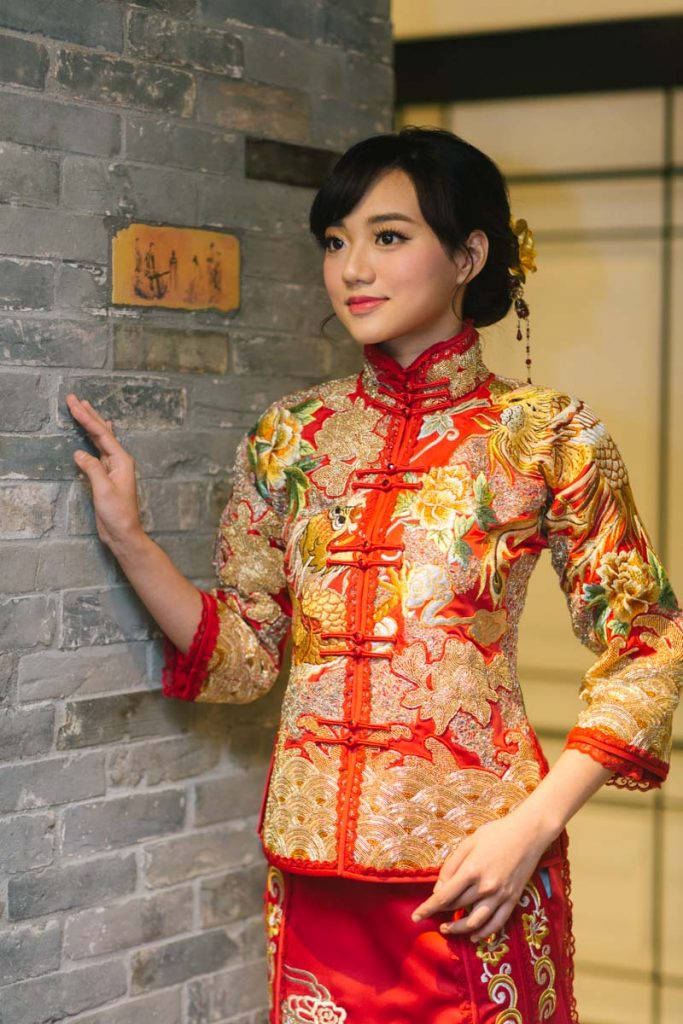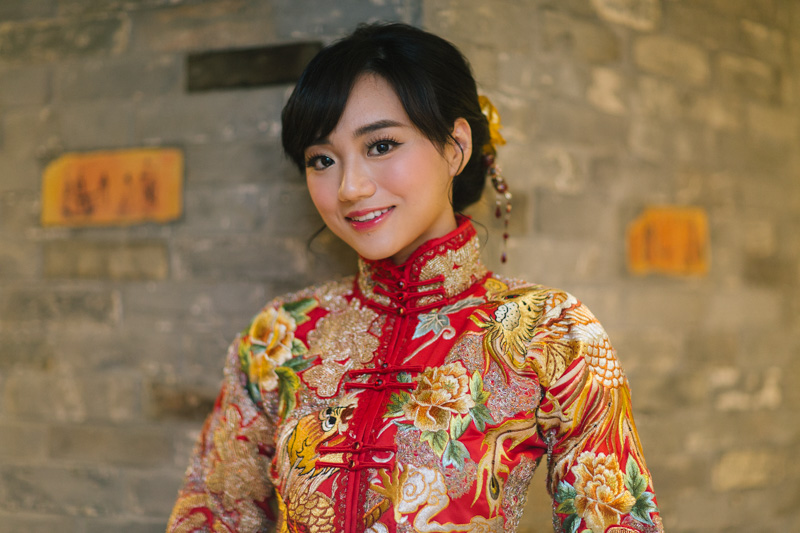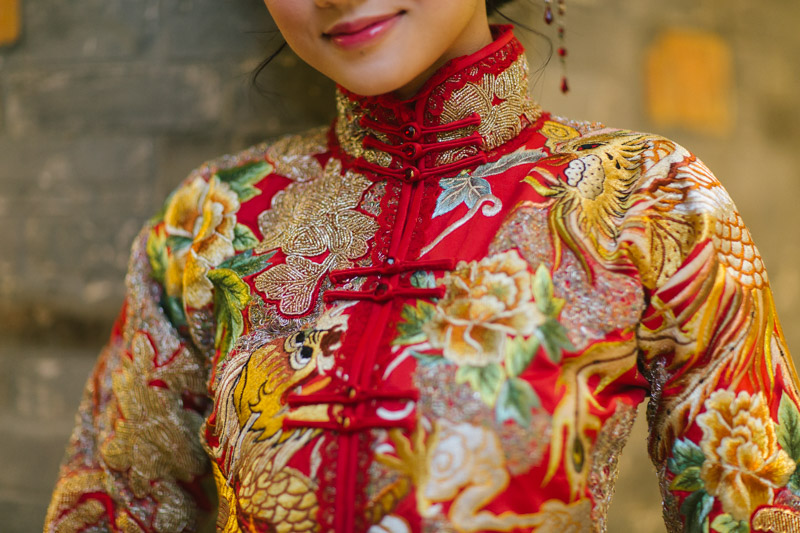 4. PINK PEONY
This last one is a personal favorite. I just think that the garden of pink peonies and the teal leaves that adorn this dress make it really unique. It would make any bride look young and fashionable.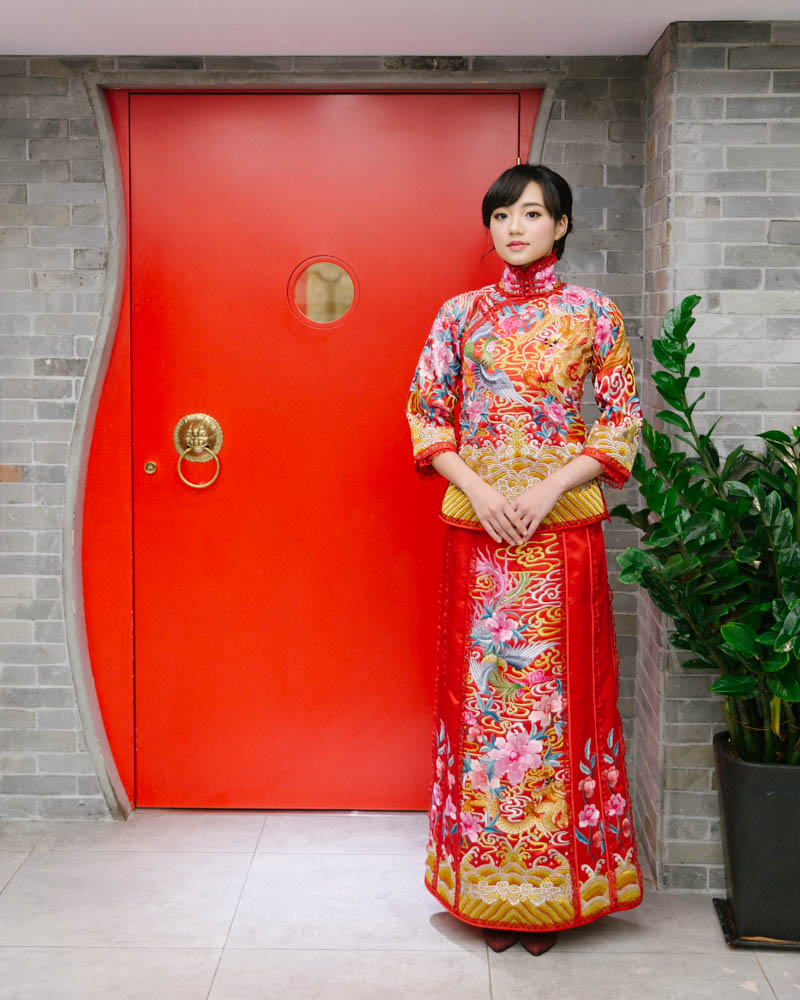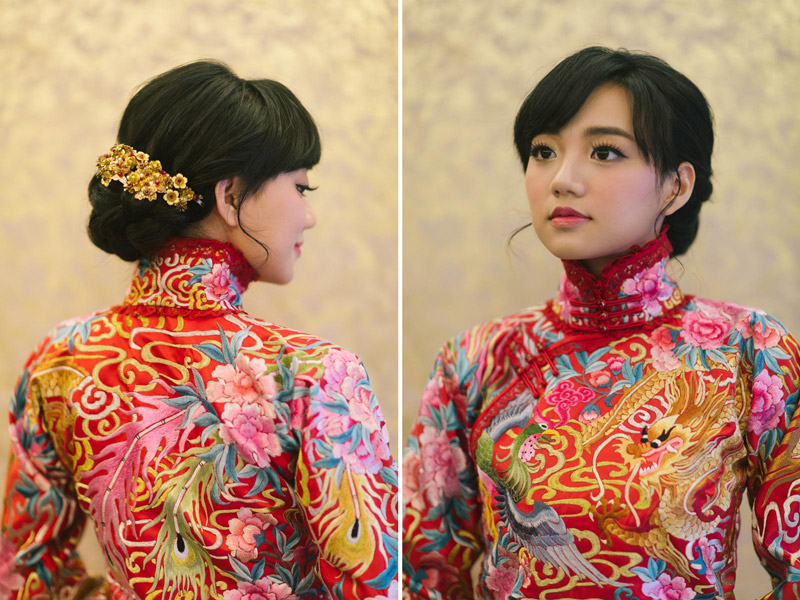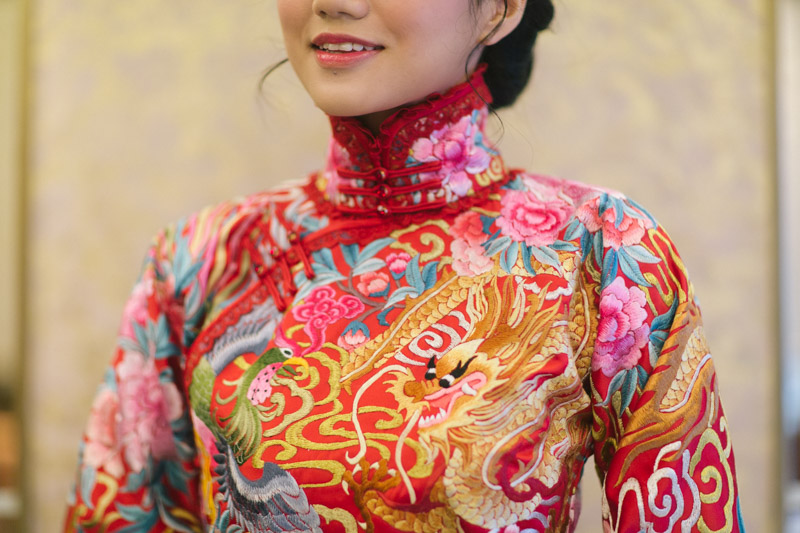 All these dresses and, not to mention, amazing hairpieces are available for rent from Cocoon Bridal. Special thanks to the Greater China Club for letting us use their facilities and the Xing MaQuillage team for the flawless hair and makeup.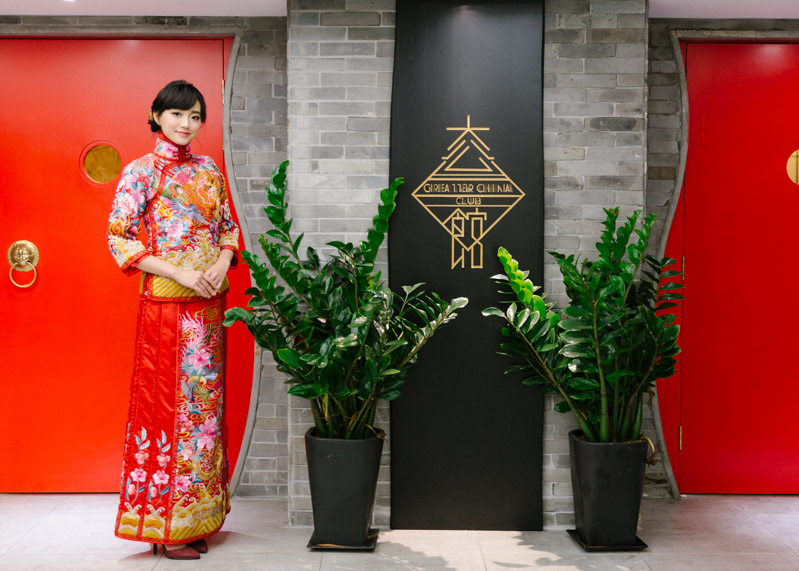 Dresses & Accessories: Cocoon Bridal / Makeup & Hair: Hei from Xing MaQuillage / Venue:Greater China Club / Photographer: nikkiloveu